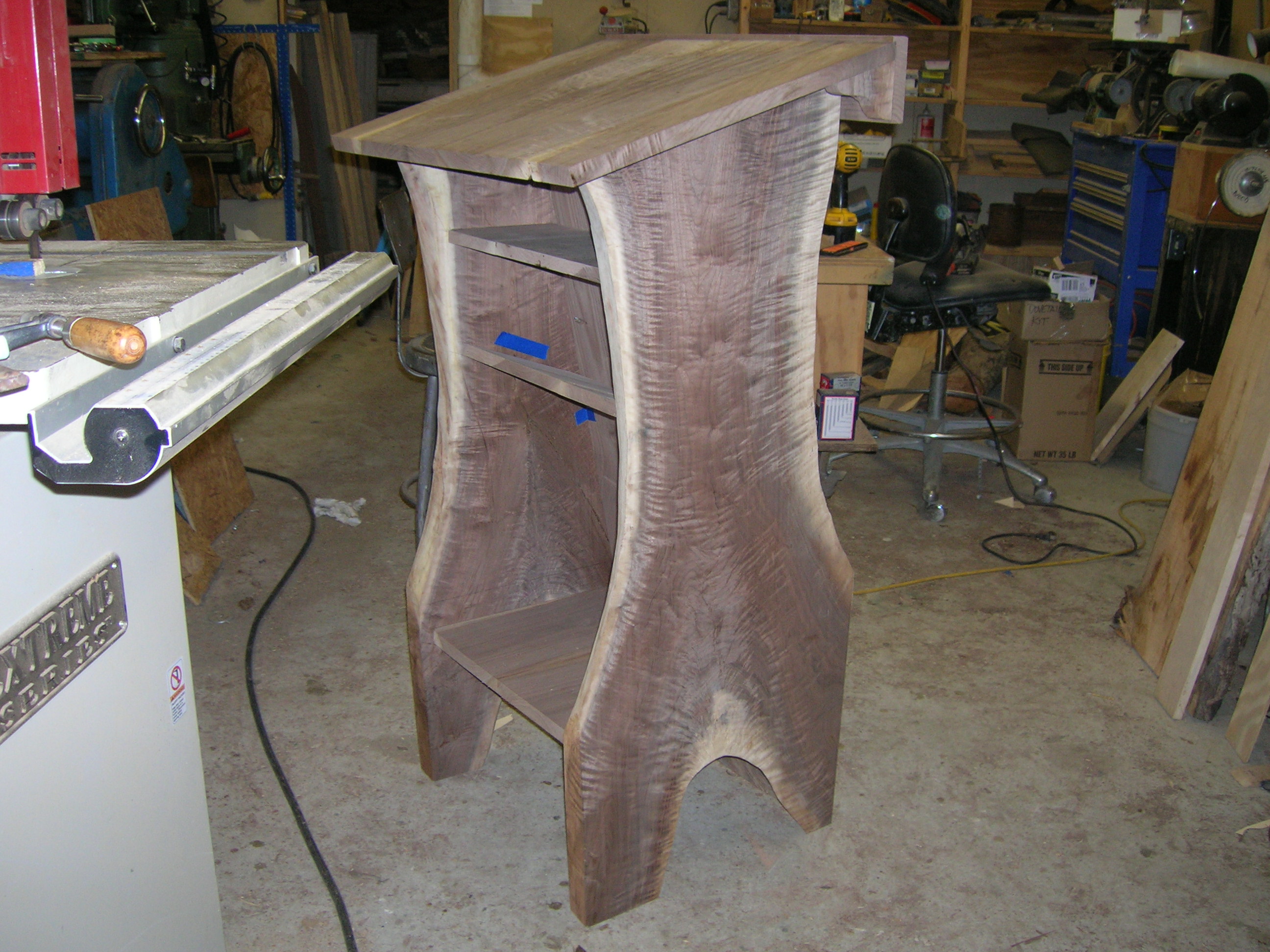 This is a rear- quarter view of a pulpit that I made for the New Hope Baptist Church in Milport, NY. This is a shop picture, and the wood isn't finished yet, but notice the "figure" in the grain. The pulpit was built from two slabs cut from a walnut crotch that was left behind by the loggers.
---
---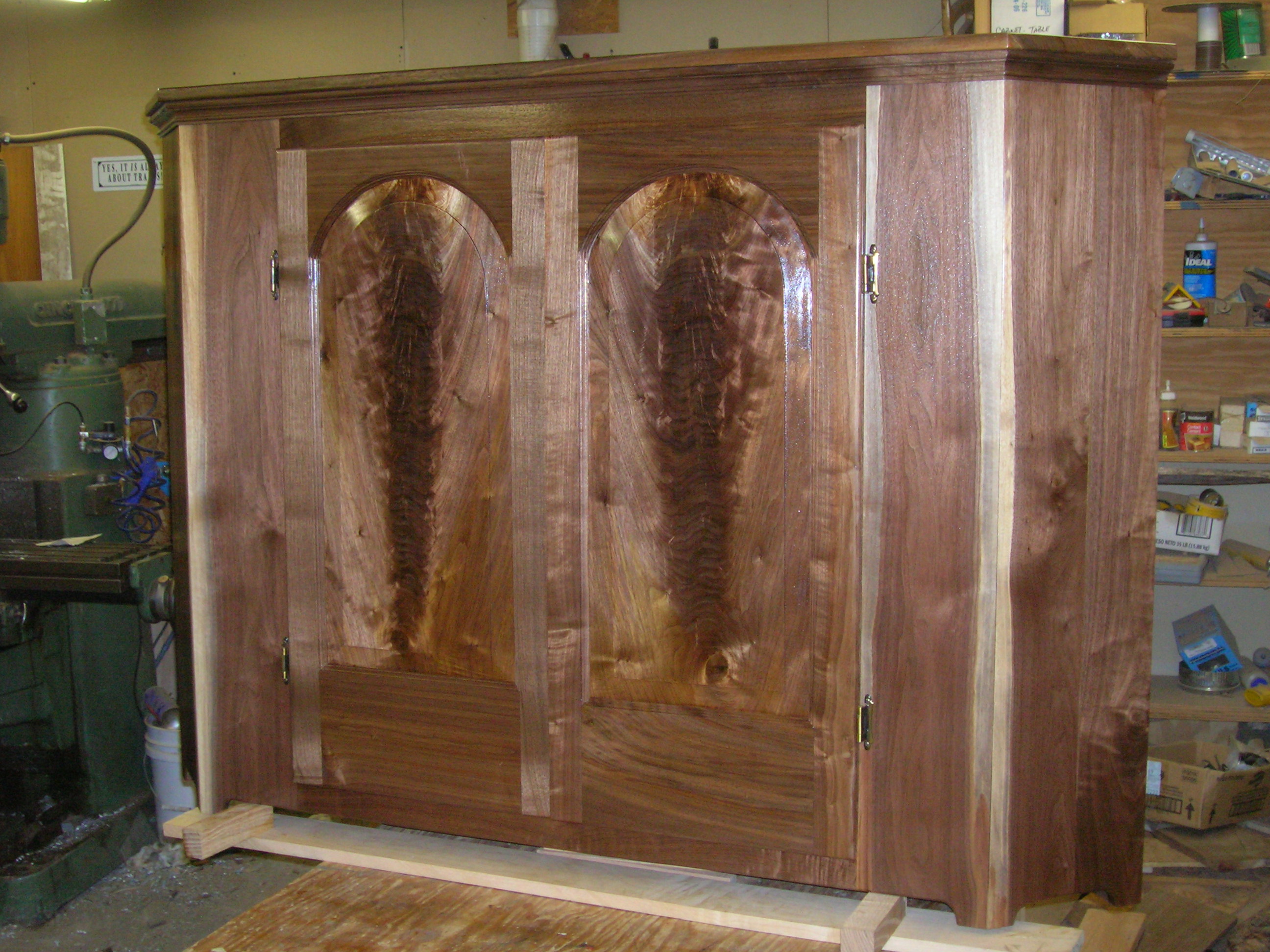 This is a corner cabinet that was built to sit in a corner behind the pulpit. It has three sliding shelves behind the doors that are paneled with a book- leaf pair of figured black walnut boards.
---
---
In 20007, my daughter asked me to build her a dining room table. She asked about spalted maple, and I recalled several small soft maple trees that had been cut as cull and left to decay. I had considered cutting them for firewood, but rejected them as "too cruddy". I returned to the logs and brought back a sample to consider. I cut it up and dried it in the microwave; the wood was sound and it was fully as pretty as any such wood you could buy.
The chairs are commercial units that I customized by making some of the spalted maple into veneer strips and gluing it to the chair backs.
---
---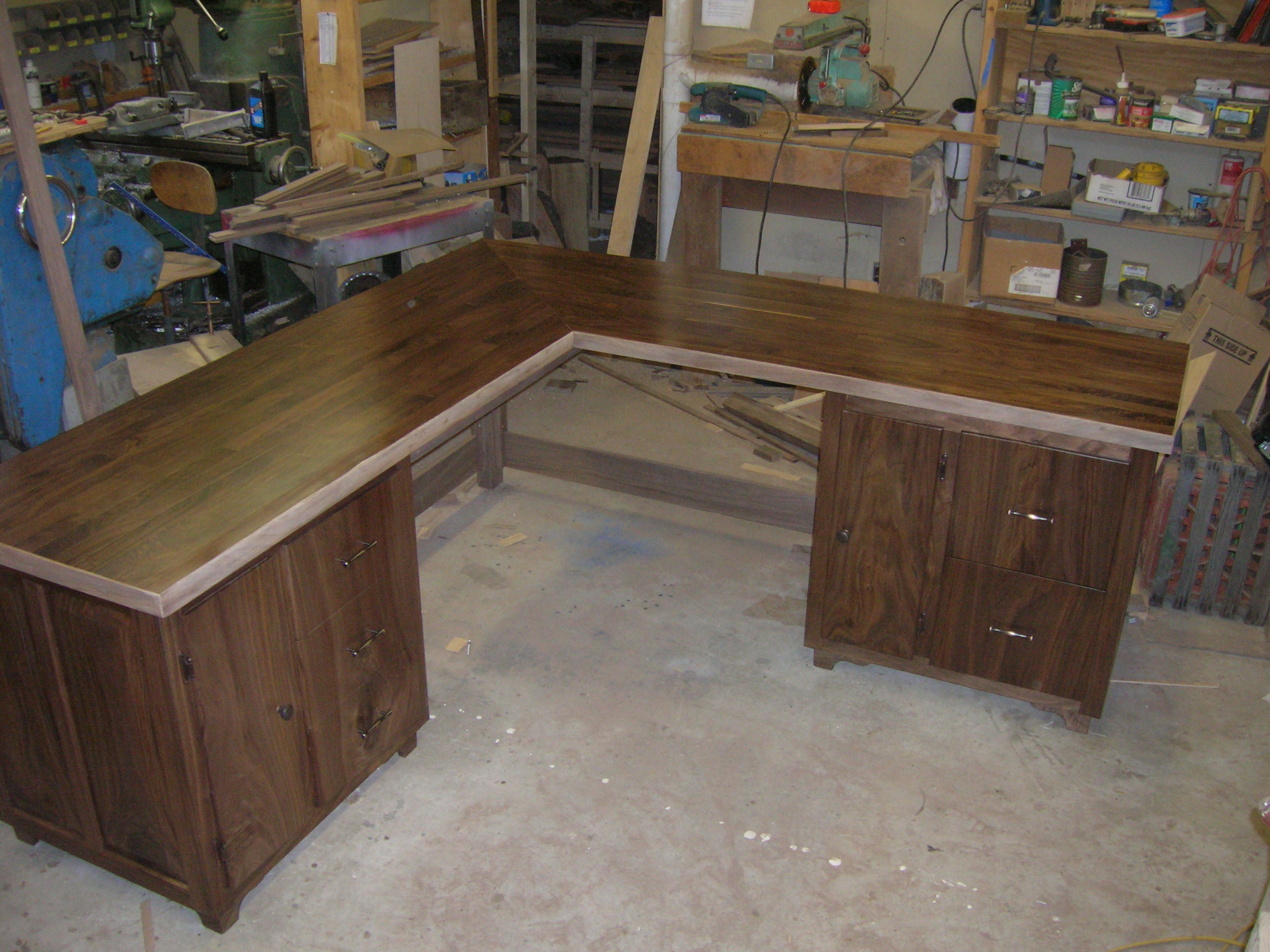 This black walnut desk was built for my daughter- in -law for Christmas 2009. It features two file drawers, and two roll- out shelves, one for the computer and one for the shredder. The top is made from narrow strips of black walnut laid on edge, like a miniature bowling alley.
---
---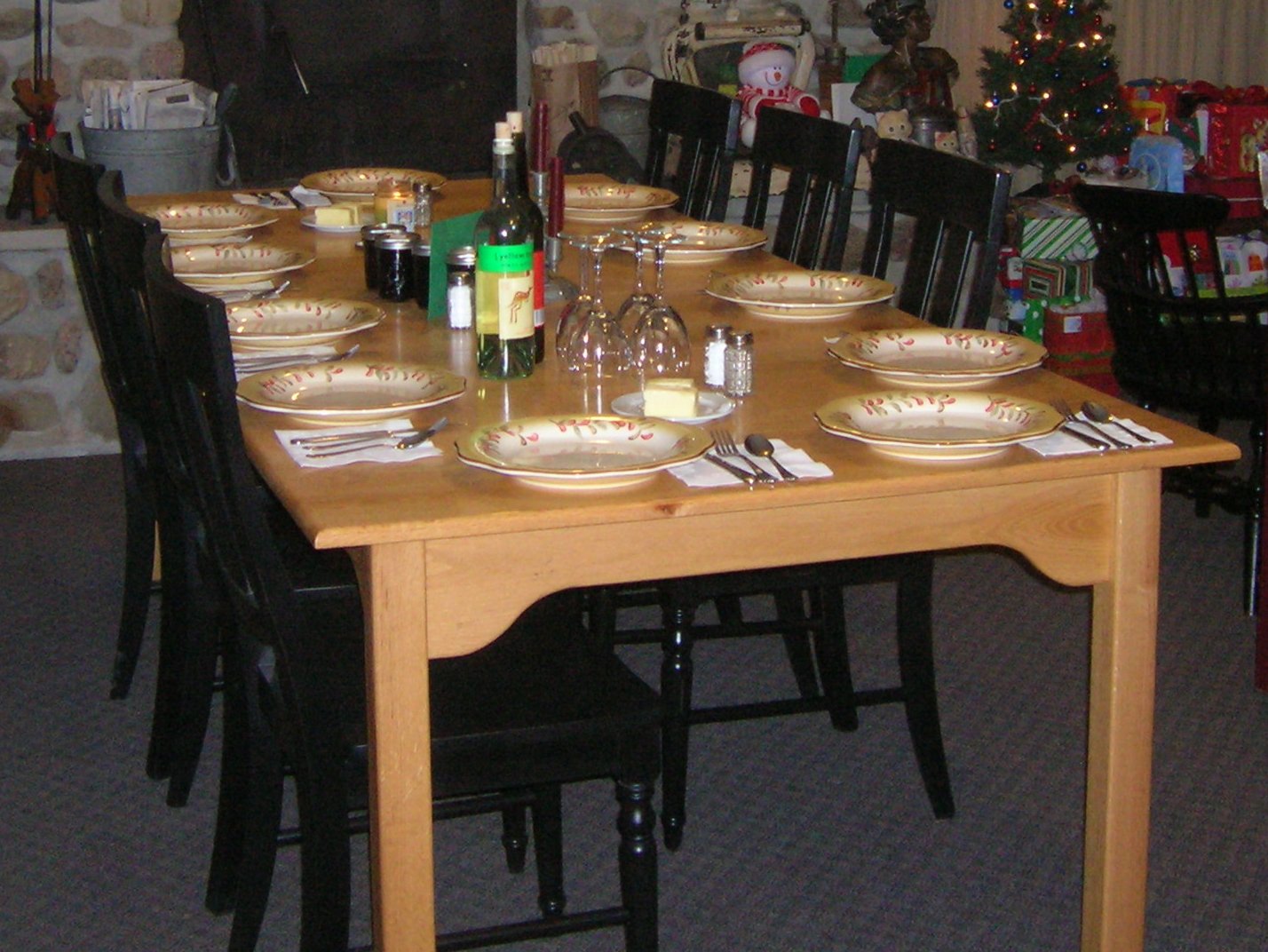 I built this table for my wife for Christmas 2006, using boards cut from a dying red oak that I had culled from our woods in 2003.
---
---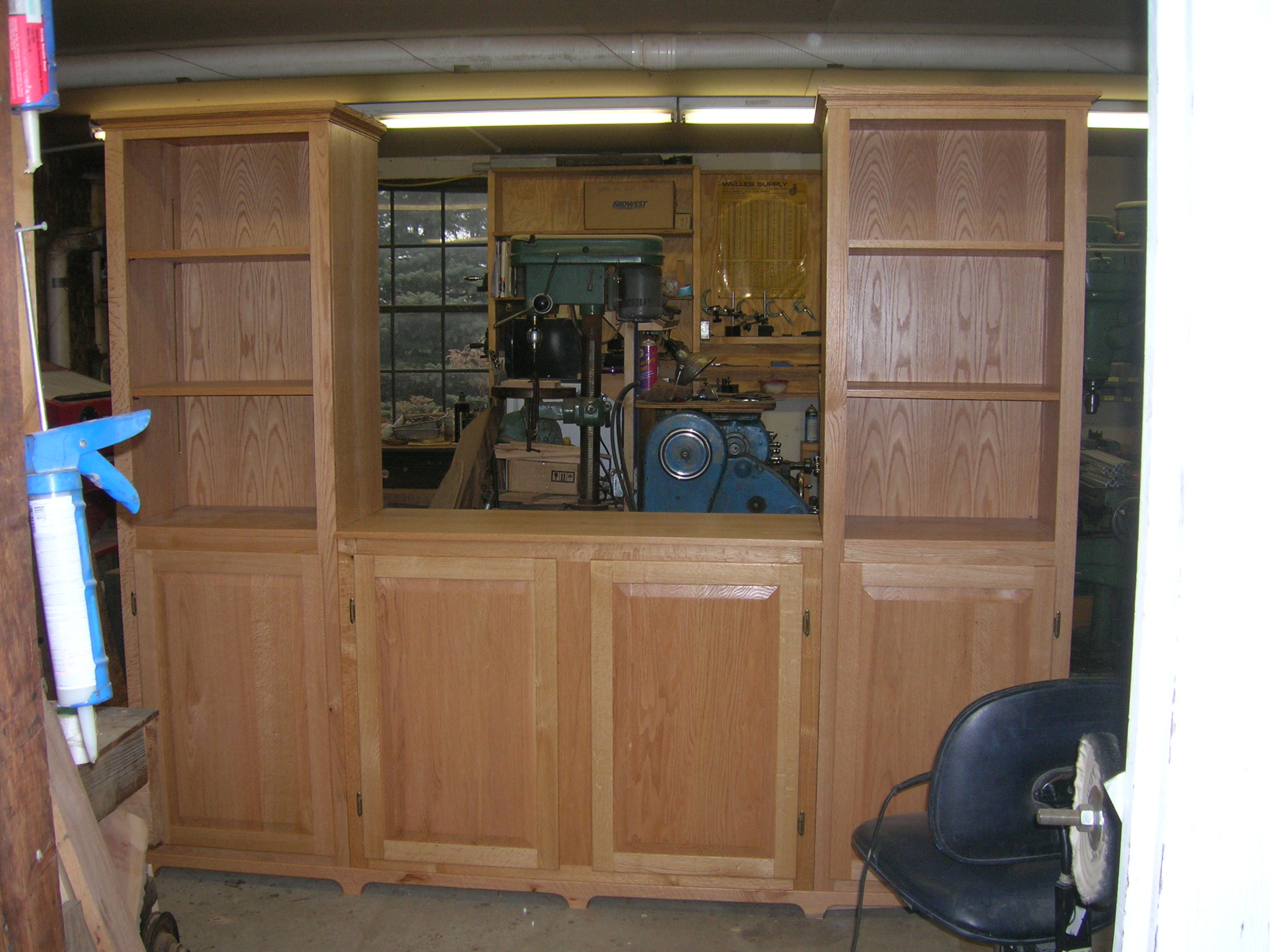 This enterteinment center was my wife's Christmas 2011 present. It came from the same tree as the table did.
---
---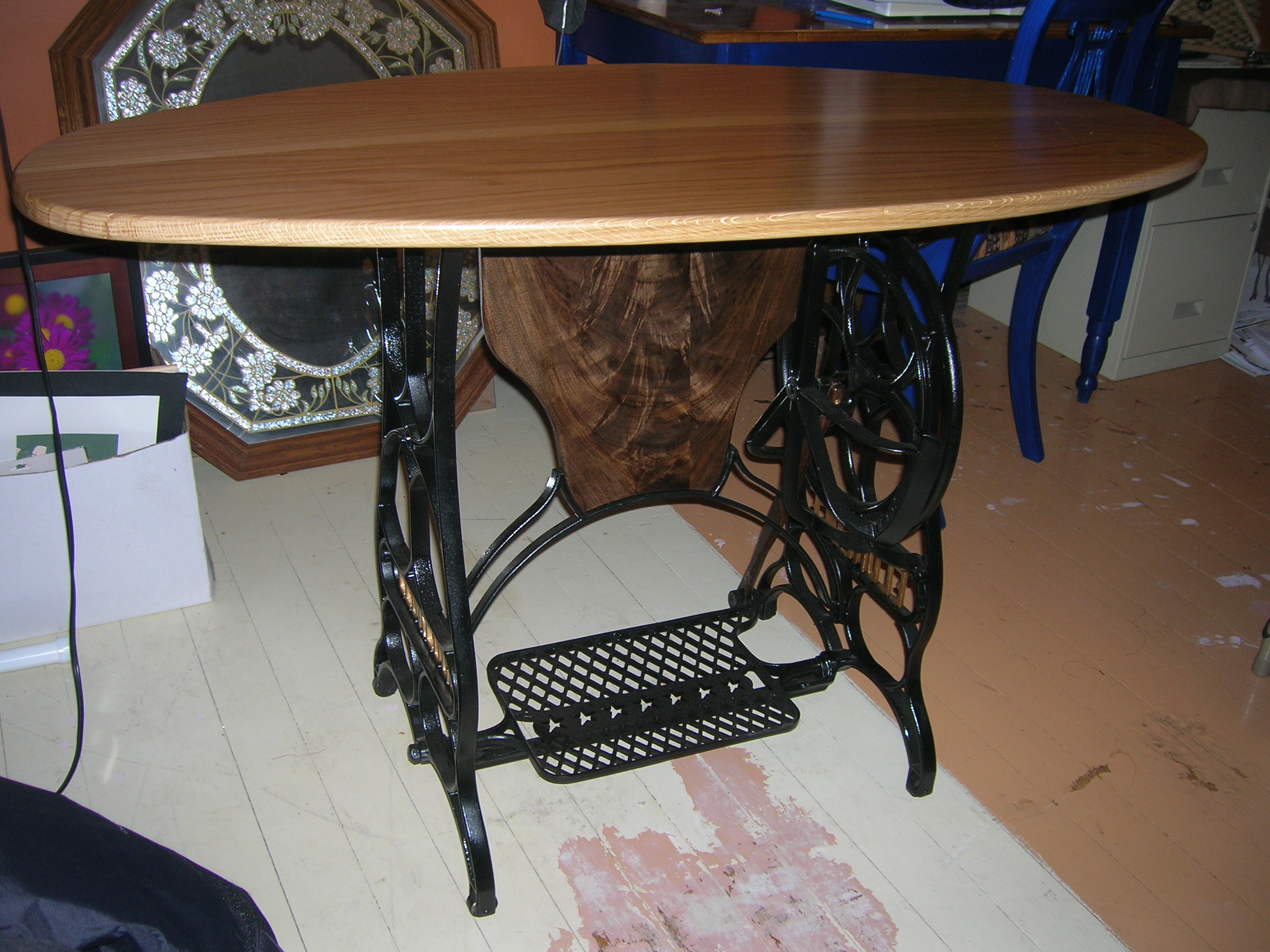 This was a (sort of) quick ditty that I did for my daughter's sewing room. The oval white oak top sits on an old Eldridge sewing machine base. A piece of figured black walnut fills in where the cast iron base was broken.
---
---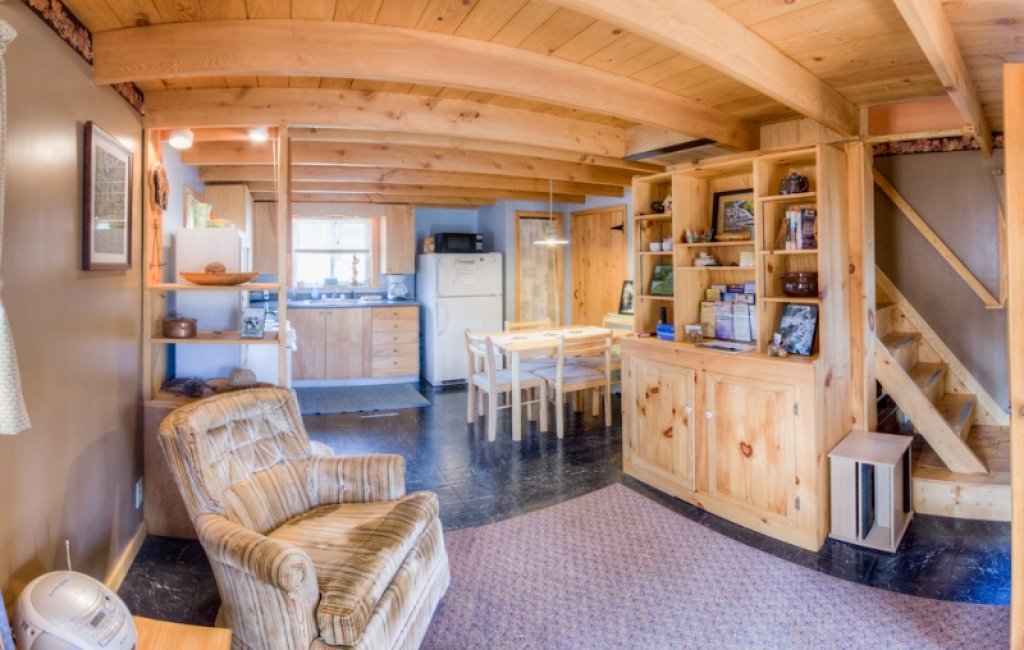 The hutch in this picture was made from a white pine tree that grew right about where the refrigerator stands near-by. I tried to avoid cutting the tree when we built the cabin, but any other solution made more problems. The hutch is a nice way to remember the tree.
Click here to see more of the cabin
---
---